(thermodynamics (including mechanical/kinetic, potential, thermal, gravitational, sound, elastic, light, and electromagnetic energy [oil, solar, electromagnetic dynamos, compressed air engines, magnetic motors, wood, electrogravitics, nuclear, cold fusion, water based electrolysis engines, hydro/waterpower, charcoal, horse power, human labor, chemical reactions, etc.]
and
non-thermodynamic sources [zero point field]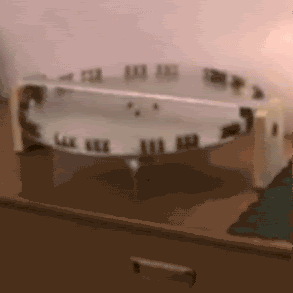 [Magnetic Motor, Working Copy of Howard Johnson's 1980's device (see comments below)]
Who Killed the Electric Car? Documentary
(part 1 of 10)
International car companies of General Motors, Ford, Crysler, Honda, Toyota and Nissan all had completely electric cars 10 years ago; they failed to tell everybody they were mass manufacturing completely electric cars, because they only leased a few for the California market and then the suppliers destroyed their creations despite massive consumer support; now they hypocritically pretend they never existed; demand consumer alternatives that break energy clientelism because alternatives exist and a variety of consumer choices makes a better world and removes some of the corrupt raw material regimes directly responsible for environmental degradation.
To introduce this section, energy is perhaps the most politically contentious raw material arrangement for two rationales. First, it is because there is so much money and dependency to be created in energy. Second, it is because none of that centralization or dependency is required. Only massive amounts of political corruption hold it in place as
raw material regimes
that hold off consumer choices in the interest of achieving consumer clientelism and power in that way in a forced (non)-choice. It's like having a (non) 'choice' of 20 different brands of gasoline without having a choice in what engines run on, in your car.
Who Killed the WATER Car? Part 2 of 6
[part 1 of 6 was deleted, still lots of examples of the above]
"Oil company murdered family. A friend of mine bought a car from an old lady. She said she was selling because she was moving out of the country. Her son a Geologist, daughter in law, and baby were found murdered. She said they were killed because her son refused to falsify oil survey findings. He son called her and told her he was in fear for his life. He and his family were killed shortly thereafter. She was so upset that she was becoming a missionary assistant and moving to the Philippines. Here are some clips that prove what she is saying. These clips are not directly related, but it shows how inventors are murdered or suppressed [and how energy is available everywhere without the energy clientelism to transnational corporations or the ideologies they implant in your mind that they are required, or the myth that 'energy is running out' to justify their high price regimes and extraordinary clientelistic profits by destroying competitive market choices]."
Below is a short video for you. It is from Greenpeace-UK, and talks exclusively about the UK except for a short trip to Finland. However, it addresses an issue that resonates worldwide: degradative subsidizations in risky, overpriced, energy production technology while easy economies of abundant energies are all around us. Thus the video's title: "The Convenient Solution." However it a good introduction to raw material regimes and how the principle is applicable in many other environmentally degradative relationships in other raw material categories, instead of only this thread of energy.
The video focuses on how subsidies toward institutionalizing massive pollution and nonrenewables are quite silly when you look at their economic and environmental costs.
It is doubly silly when solutions are so cheap and so quickly possible to bring online to replace these environmentally degradative sources of power.
In many of the links below in this category, it shows how we are hardly 'running out of energy'. To paraphrase something Buckminister Fuller noted years ago, instead of a scarcity of energy, there is only a scarcity of intelligence, invention, and inspiration.
There is more energy being made all around you (as below links show) that most ever imagine. Therefore, ideas of "energy running out and making itself costly" is just a corporate advertising--a softening up campaign to bilk consumers of millions and billions of dollars in wasteful investments that are unrequired. Far more "convenient solutions" are around us all the while. The other propoganda campaign so closely connected to the one about "energy running out" is that "energy production is innately polluting"--which is untrue as well.
And technology keeps getting better. The "
so 2006
"-looking wind turbines in the video below--or the image above just about to take flight--may have just been replaced entirely. Far more quiet, far more efficient, far more bird-and-bat-friendly 'stormblade' turbine ideas have just been invented. Search for that below. In other words, concentrate on thinking about the energy source, instead of fixating on a particular technology used to tap it--since the technology is endlessly improvable.
The Convenient Solution (The Economics of Abundant Renewables vs. Non-Required Unrenewables)
Greenpeace UK
9 min 27 sec
A related presentation is "Decentralised Energy" in the UK Magazine
The Ecologist
's first podcast for 2008. In that podcast, "Phil England talks about decentralised energy and in particular the inefficiency of current production methods where 60% power generated is lost, and the benefits of Combined Heat and Power (CHP) [mentioned in the video as well above] where heat from generation is used to warm the houses that surround the plant.
Click here to download
(MP3; 22.5 MB; 24:34 min)
An interesting four short videos below reveal a brilliant cross-over example mixing several consumptive use categories: waste remediation, energy generation, and water purification all in one! Any applications from implosive, water based energy is a very green technology on many levels. This is additionally known as Brown's Gas generation for energy though it is not mentioned in the first video in that name.
This entry by
Xogen Technologies
(an outfit whose technology is slightly connected with the late water-car inventor Stan Meyer), provides a form of energy generation that is modular, localizable to a watershed, and thus an ingenious application of sustainable technology. It can additionally make use of an energy technology's by-product effects (clean water and energy) to conduct waste water treatment or space heating. Talk about solving many issues at once! It works so well that a lot of "hate webpages" about this technology have sprung up recently--creating a disinformation campaign about it. I take that later development as a sign it works "too well"--too well for those elite groups that stand to lose big when we switch to sustainable technologies.
Xogen Technology's Oxy Hydrogen Process (Water Fuel Cell)
8:25 min
This special stoichiometric mix of oxygen and hydrogen yields an implosive, hotter flame-- from mere tap water. It is better known as Brown's Gas. It is the same mixture generated in the video above as the one below--just with a different technology to generate the same special mixture:
Brown's Gas Generators
8:40 min
A poorly recorded video quickly explains the physics of this strange oxygen/hydrogen implosive combustion that only occurs at a particular ratio known as Brown's Gas:
Brown's Gas - Implosion of Water
9:23 min
Another company from Taiwan is manufacturing these oxy-hydrogen generators (i.e., Brown's Gas mixtures for massive energy on demand from tap water). I particularly like the "EP-200"--the homey-looking domestic stove with flames running from burning water instead of natural gas! (That is about five minutes into it for that.)
Epoch Energy Technology Corporation (Oxy-Hydrogen Generators from Water Fuel)
8:29 min
Since much political corruption flows from consumptive clientelism across ostensible political borders, it turns into the 'real' political borders through these tendrils of material dependence.
Therefore, all material and technological changes toward sustainability in the bioregional state should be judged on how well then can be decentralized as much as materially sustainable--optimized to a particular watershed or bioregional area's own sustainability.
In other words, this decentralized material sustainability is its own political sustainability. This means judging novel technologies and materials on more than simply soft sustainability (material sustainability), it means hard sustainability that integrates a degree of judgment on whether the technology or material can be implemented locally and in a decentralized fashion to avoid future cross-border political economic dependences that become the source of corruption in the watershed, and soon a source of a political developmentalism that encourages more unsustainability through more political corruption, etc., in a feedback loop of corruption that is political and material. Many of the examples below or in the videos above fulfill this hard sustainability.
Another example that fulfills modular, localized technologies of cheap, inexhaustible energy generation would be the tabletop chemistry effects that generate non-radioactive nuclear level heat effects: otherwise dubbed 'cold fusion.'

Heavy Watergate: The War Against Cold Fusion [part 1 of 5]
10:54 min
And cold fusion seems to be some sort of similar zero point energy effect. I think that the Brown's Gas process can help us understand the mere-chemical nuclear effects interactions seen in 'cold fusion'.
The creation of a instant vacuum is the constant that seems to touch on the zero point energy and allow it to burst through whether in cold fusion (done with high frequency in the liquids and special sized pellets to create the cavitation sometimes--that vacuum/cavitation is a common theme in all the various places that the massive energy has been reported from Brown's Gas to cold fusion.)
The high temperature vacuum state when the hydrogen and oxygen burn/implode in Brown's Gas seems to generate the same physics/cold fusion noted effects. Just an observation. Watch the cold fusion video if you haven't seen it, and think about the chemical/nuclear energy scales of Brown's Gas's implosion or even its nuclear modulation effects itself (Brown's Gas heat causing chemistry-only reduction in nuclear radiation wastes for instance, within minutes)...
The chemists don't talk to the physicists, and the physicists don't talk to the chemists, though there is a world of interactive chemical/nuclear interactions out there that the academic separations are keeping us in the dark about. The general point is that pollution is unrequired for energy generation in any of the examples mentioned here.
FREE ENERGY: THE RACE TO ZERO POINT (1 of 11)
9:57 min
"I trust you are aware that we are being controlled in every area of our lives"--says speaker/author Lindsey Williams. I post his talk less because I agree with his sentiment of 'go get that classified oil', though to show that he is right when he says oil is a political weapon. However, it is only a political weapon if our technologies require it. Once we institutionalize many of the working technologies in this thread, the politics supporting a heavily polluting oil and coal era will be at a close.
Lindsay Williams on The Energy Non-Crisis
75 min
Though oil fails to be required to be a political weapon. It can be green--made in biodiesel. One of the difficulties with biodiesel is that it is unethically linked to making cars compete for food with people. However, that fails to have to happen.
The following ideas from Valcent Products is for biodiesel (however much biodiesel in the long run is unrequired). The following short video demonstrates a workable model. As an introduction to that video:
"The Vertigro process, a joint venture between Global Green Solutions Inc. and Valcent Products Inc., is now mass producing rapidly-growing algae to be used as biofuel feedstock and ingredients in food, pharmaceutical and health and beauty products. Requiring minimal water and land usage, Vertigro algae is the ultimate renewable energy."
It is an interesting 'green bridge technology' to allow green conversion of current pollutive rock oil technological complex arrangement for petroleum that the physical plant of cars and other oil based frameworks utilize. It still keeps their economic value so switching can be quick. Their idea is to let algae lipids could go into it. This algae-based biodiesel is far more efficient and less politically suspect because it avoids having cars compete with starving people for food. Corn or sugar biodiesel is a terrible idea, immoral and inefficient.
Why algae? First, it's an efficient choice. He claims algae is the fastest growing plant, so it's almost destined to be biodiesel standard. Several "oil" (petroleum) companies are rapidly becoming lipid companies, like Royal Dutch Shell and Galp oil companies pilot plants for algae biodiesel, both announced in the past year. (More about that is in the comments below).
Second, algae is ideal for biodiesel because it produces a lot of lipids--we can make oil directly from it, and from the waste could make ethnanol as well! Almost 50% of algae is a high grade lipid that can be used for a variety of purposes.
Third, because of this algae immediately outclasses wasteful corn or sugar ethanol for biodiesel. He claims that an acre of corn can only grow 18 gallons of oil per acre per year. He describes the next highest, most currently prevalent, is palm oil: it's only 700 gallons of oil per acre per year. With algae, 20,000 gallons of oil per acre per year is possible--and that's just "natural algae production" in an open pond system.
This featured technique would be hugely higher in production for the rationales that he describes.
Fourth, with this technology, we can be selective for what carbon chains enter production: if you want bio-jet fuel just put in a different species of algae that makes that type of lipids/carbon chain; want a different carbon chain, put in another algae for making lipids for gasoline. So lipid/algae production can be tailored to the final application. Genetically engineered algae should be avoided: we should institutionalize ourselves into current ecologies and find ways of living together in mutual dependencies instead of manufacturing an artificial lifeworld that destroys the current ecological fabric.
Fifth, it would make sulfur free diesel--cutting down on S02 smog.
The commodity ecology rationale for this is that it is a biological loop that has
benefits even from its wastes
. One of its effects is that it sequesters carbon (CO2) from the atmosphere in the production cycle. The second good point is that wastes are products: after the lipids are extracted, the wastes can go into [1] animal feedstocks, [2] soil remediation for fertilizer, [3] and then you could even make ethanol from the waste as well. He claims that currently unproductive desert areas could be utilized for this: 1/10 of the area of New Mexico desert could meet the energy requirements for oil for the entire United States.
Vertical Algae biofuel Growing (see description and invest) [I have no financial connections to this company]
3:17 min
Two more comments. The first is that the best thing is that it is a useful bridge technology to existing structures. Critiques about the high maintenance of its facilities I think would be solved by its huge profitability and efficiency. Another concluding point I like about it is that it exemplifies an ideal:
it institutionalizes choice
in supply lines with scaled technological production--something that is very rare to have technology
encourage ongoing material choices and adjustment instead of enslaving us to a particular choice of the past
. Typically most technological arrangements are designed around exclusively one particular crop or extraction at scale. It is so wonderfully rare it is worth showing this other ideal: a tech arrangement that allows ongoing choice to be institutionalized in the arrangement instead of dependency. It's a flexible technological scaled production, a multi-choice arrangement. And it's green. And it's now.