Apricot Seeds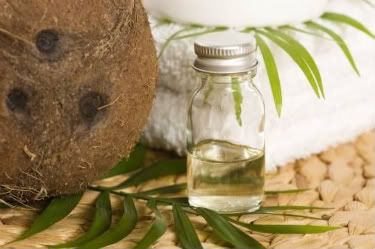 Coconut Oil, Very High in Lauric Fatty Acid Which Has Many Health Uses
"Black Seed:" Nigella Sativa; cancer treatment
Tumeric
(different forms of medicine; are you given options or are you forced to consume certain medicines by those who have limited your choices and even hidden and outlawed cheap and effective remedies?)
For two hundred years, there has been an economic competition from the empirics/homeopaths that caused the allopathics to found the American Medical Association. This organization has been found guilty of conspiracy before to repress alternatives. For more details see below the film
Hoxsey: How Healing Becomes a Crime
. I quote from this film's narration:
"The war of money between Hoxsey and the doctors is another old story in medicine. In the 1800s, doctors tried to stop the popular empirics from collecting their fees by denouncing them as quacks. Economic competition from the empirics caused the doctors to found the AMA. But the AMA was a small trade association without political clout, and the balance of power remained equal until the turn of the century. Then, new medical treatments emerged that were potentially very profitable. Then the AMA joined with strong financial forces to transform medicine into an industry. The fortunes of Carnegie, Morgan, and Rockefeller financed surgery, radiation, and synthetic drugs. They were to become the economic foundations of the new medical economy. Ironically, John D. Rockefeller himself used only an empirical homeopath while investing in allopathic medicine. Surgery became viable [for the first time without potential secondary infection deaths] with anesthesia and infection control, and doctors advocated expensive radical operations. These in turn produced the need for a large, and lucrative hospital system. The allopaths also discovered a new toxic mineral, radium..." etc. 1:03:35 into the film.
Furthermore, it narrates:
"The AMA targeted Harry Hoxsey as public quack #1. But by the 1940s, its quack files had swelled to include 300,000 names. Hoxsey had long charged a conspiracy. His solitary voice was now echoed by many others.
In the 1950s, a Congressional committee came to the same conclusion. The Fitzgerald Report to Congress named at least a dozen other promising cancer treatments seemingly blocked by organized medicine.
Their proponents were mostly doctors of high reputation. The treatments were immunological or nutritional. Dismissing them as quackery, were panels of surgeons or radiation therapists. The congressional report emphasized two outstanding cases of alleged suppression: Harry Hoxsey and Dr. Andrew C. Ivy. If Hoxsey fit the [stereotypical] image of a quack [without being one], Dr. Ivy certainly did not. [He was the organizer of the Bethesda Navel Medical Research Institute, former national director of the National Cancer Advisory Council, Vice President of the University of Illinois, and a former board member of the American Cancer Society; he was associating himself with the drug Krebiozen (more information available from the book
Krebiozen: 13 Years of Confict
(1963)).
The Hoxsey film documents a disturbing pattern at least three times
: where the AMA doctors attempted to buy a workable cancer treatment, though were refused by the inventors. Then the AMA sets out to destroy through its political institutional allies the alternative it was unable to profit from, though attempted to. There were Congressional investigations into AMA fraud in 1953, 1963, and 1981 the film documents as well.
Moreover, the American medical association was found guilty of 'conspiracy' to destroy the chiropractic profession in August, 1987.
Other medicines condemned without investigation include:
HERBAL
Chapparal tea, University of Utah
Essiac
Renee Caisse, RN
Gerson Therapy
Max Gerson, MD
Vitamin C
Linus Pauling, MD; Nobel Laureate
Macrobiotics
Kichio Kushi
IMMUNOLOGY
Bacteriophage
Robert F. Lincoln
Coley's Toxins
William Coley, MD
Coffey-Humber Extract
Walter Coffey and John Humber MD's
Glover's Serum
Thomas J. Glover, MD
Glyoxylide
William F. Koch, MD
Hydrazine Sulfate
Joseph Gold, M.D.
Immuno-Augumentive Therapy
Lawrence Burton Ph.D.
Krebiozen
Andrew C. Ivy, M.D.
Laetrile (featured in the film linked below)
Earnst T. Krebs, MD
Livingston Vaccine
Virginia Livingston
Ozias Treatment
Charles Ozias, MD
Revici Method
Emmanuel Revici, PhD
Rife Microscope
Royal Raymond Rife
I recommend the Hoxsey film and the following one for those interested in health freedom choice and in researching ongoing repressive politics against
free nutritional therapies
--whether in the United States and in many cases, worldwide.
Hoxsey - How Healing Becomes A Crime (Alternative Cancer Cure)
1:23:32 min



This documentary concerns Harry M. Hoxsey, the former coal miner whose family's herbal recipe has brought about claims of a cancer cure. Starting in 1924 with his first clinic, he expanded to 17 states by the mid 1950s, along the way constantly battling [the poor track record of] organized medicine that [attempted to] label him a charlatan. Hoxsey's supporters point out he was the victim of arrests, or "quackdowns" spearheaded by the proponents of established medical practices. Interviews of patients satisfied with the results of the controversial treatment are balanced with physicians from the FDA and the AMA. A clinic in Tijuana, Mexico claims an 80% success rate....What is apparent is that cancer continues to be one of humankind's more dreaded diseases, and that political and economic forces dominate research and development.
Another film:
G. Edward Griffin - A World Without Cancer - The Story Of Vitamin B17
55 min - Apr 7, 2006

"G. Edward Griffin marshals the evidence that cancer is a deficiency disease--like scurvy or pellagra--aggravated by the lack of an essential food compound in modern man's diet. That substance is vitamin B17. In its purified form developed for cancer therapy, it is known as Laetrile. This story is not approved by orthodox medicine. The FDA, the AMA, and The American Cancer Society have labeled it fraud and quackery. Yet the evidence is clear that here, at last, is the final answer to the cancer riddle. Why has orthodox medicine waged war against this non-drug approach? The author contends that the answer is to be found, not in science, but in politics--and is based upon the hidden economic and power agenda of those who dominate the medical establishment.

With billions of dollars spent each year on research, with other billions taken in on the sale of cancer-related drugs, and with fund-raising at an all-time high, there are now more people making a living from cancer than dying from it. If the solution should be found in a simple vitamin, this gigantic industry could be wiped out over night. The result is that the politics of cancer therapy is more complicated than the science."
I additionally recommend investigative journalist Phillip Day's book on nutritional health research. Most of this information has been hidden by self-interested medical establishments because cheap treatments of many things are well known, though they have been hidden from the public. See the book
Health Wars
.
And mycelium is a far more efficient and effective form of (free, unpatentable) form of medicine. It has several billion years of field testing, so it works on mycelium as well as us--because both humans and mycelium have an uncanny similarity biologically for what keeps us alive and healthy. Therefore, free, unpatentable mycelium abstracts can make a true revolution against the synthetic, deadly, hyper-expensive treatments. Note Paul Stamets research showing that mycelium is hundreds of times more effective than any synthetic drug on the market.
Mycelium is an excellent base for starting the commodity ecology, because literally it was the basis for all land base life: the first land dwellers that prepared everything chemically for soil formation and self-medicine against bacteria and other viral pests. See this short stunning video, below.
Paul Stamets: 6 ways mushrooms can save the world
(17 minutes)
http://www.ted.com/talks/view/id/258
"Entrepreneurial mycologist Paul Stamets seeks to rescue the study of mushrooms from forest gourmets and psychedelic warlords. The focus of Stamets' research is the Northwest's native fungal genome, mycelium, but along the way he has filed 22 patents for mushroom-related technologies, including pesticidal fungi that trick insects into eating them, and mushrooms that can break down the neurotoxins used in nerve gas. There are cosmic implications as well. Stamets believes we could terraform other worlds in our galaxy by sowing a mix of fungal spores and other seeds to create an ecological footprint on a new planet."
Re-basing commodity ecology, the ecologizing of human commodification, on mycelium seems the sounded basis to start. Moreover, it is probably to be expected because mycelium was the first arriving "'life organ' of ecology" that these species would be an integral start for life--and for other commodity ecology paths. It has THE MOST cross-connects or overlaps SO FAR with leads into other categories. It connects very well with:
58. Remediation
16. Herbicides/Pesticides
6. Soils/Dirt/Hydroponics
5. Garbage/Garbage disposal
7. Drugs/Medicines
11. Mycelium based food
72. Packing Materials (for seeding forests, mycelium and seeds embedded)
THAT means mycelium's many local multiple consumptive positional uses makes it a good place to start upon the commodity ecology for branching in multiple directions from this locus. He says 6 ideas. I count seven. Really, all the difficulties with sustainability are already solved. It merely means putting all the pieces together combined with challenging the
corrupt developmentalism
with the bioregional state institutional arrangements, challenging the arrangements that keep sustainability, sustainable politics, and territorial states from happening.
Issues like the material corruptions above are why the bioregional state requires
'commodity reform'
as much as checks and balances against existing corruptions of democratic political institution that have maintained this corruption. Such changes have a huge backing
since it expresses supermajorities that support more democratic feedback into developmental politics
.
Politics is always over developmental directions--some more representative (like the bioregional state) than others.
In the definition of the bioregional state:
Bioregional democracy (or the Bioregional State) is a set of electoral reforms and commodity reforms designed to force the political process in a democracy to better represent concerns about the economy, the body, and environmental concerns (e.g. water quality), toward developmental paths that are locally prioritized and tailored to different areas for their own specific interests of sustainability and durability. This movement is variously called bioregional democracy, watershed cooperation, or bioregional representation, or one of various other similar names--all of which denote democratic control of a natural commons and local jurisdictional dominance in any economic developmental path decisions—while not removing more generalized civil rights protections of a larger national state.
Other temporary enhancements to encourage human self-healing seem ethically sound, like much of
electromedicine
:
VIBE Machine Interview With Gene Koonce
18:33 min.
http://youtube.com/watch?v=XBcPAyo9kdg
Other examples of electromedicine/frequency medicine
are Dr. Peter Guy Manners'
Cymatic Instrument
(based on audio frequencies instead of electrical frequencies), or a
Chinese Qigong infrasound machine
utilized in China, based on infrasound 'taped' from Qigong masters and played back 'at' hospital patients for healing. This enters an area that is quite interdiciplinary and based on knowing about the bioelectric and bio-audial frameworks of DNA activation and biofrequency conditions of health in the human body and reachiving it through sympathetically inducing in the body enough of a frequency effect to allow the body to heal itself naturally.
However, when other 'natural' additions or techniques are irreversible or inequitably available as commodities we are off into a 'brave new world' of ethical dangers. For instance, if
bodily regeneration
is only available for the rich in the future, it would create a class-based hive society. The future is here and it requires an equitably available
preventative medicine
based regime.
Alan Russell on regenerating our bodies
19:37 min.
http://www.ted.com/index.php/talks/view/id/142
Aubrey de Grey says we can avoid aging
23:31 min.
http://www.ted.com/index.php/talks/view/id/39
Such are the promise and perils of this category of human commodities of medicines: will medicine maintain equality among humans or only become another form of inequality being reified biologically, with different life chances based on access to these regenerative medical ideas? Will we be repressively limited access to free nutritional therapies by international corporations that don't like the competition with their expensive products? This is how the Codex Alimentarius from the WTO is attemping to outlaw nutrituional therapies by 2009. You should watch this:
see a nutritionist's videotaped talk concerning GLOBAL threats to our health and medical freedom due to the WTO's repressive Codex Alimentarius that would outlaw many free nutritional therapies to benefit the international pharmaceutial manufacturer sales, at this link.
Only if medicine is [1] entirely opt-in/opt-out, [2] reversible without harm, and [3] equally available would seem to be three critical caveats that avoid any unknown feedback effects associated with the famous phrase "you know, it was a great idea, er, at the time, until..."
Just to keep in mind what is known for free therapy, though systemic interests want to keep from everyone:
Pot Shrinks Tumors; Government Knew in '74
In 1974 researchers learned that THC, the active chemical in marijuana, shrank or destroyed brain tumors in test mice. But the DEA quickly shut down the study and destroyed its results, which were never replicated -- until now.
May 31, 2000
The term medical marijuana took on dramatic new meaning in February, 2000 when researchers in Madrid announced they had destroyed incurable brain tumors in rats by injecting them with THC, the active ingredient in cannabis.
The Madrid study marks only the second time that THC has been administered to tumor-bearing animals; the first was a Virginia investigation 26 years ago. In both studies, the THC shrank or destroyed tumors in a majority of the test subjects.
Most Americans don't know anything about the Madrid discovery. Virtually no major U.S. newspapers carried the story, which ran only once on the AP and UPI news wires, on Feb. 29, 2000.
The ominous part is that this isn't the first time scientists have discovered that THC shrinks tumors. In 1974 researchers at the Medical College of Virginia, who had been funded by the National Institute of Health to find evidence that marijuana damages the immune system, found instead that THC slowed the growth of three kinds of cancer in mice -- lung and breast cancer, and a virus-induced leukemia.
The DEA quickly shut down the Virginia study and all further cannabis/tumor research, according to Jack Herer, who reports on the events in his book, "The Emperor Wears No Clothes." In 1976 President Gerald Ford put an end to all public cannabis research and granted exclusive research rights to major pharmaceutical companies, who set out -- unsuccessfully -- to develop synthetic forms of THC that would deliver all the medical benefits without the "high."
The Madrid researchers reported in the March issue of "Nature Medicine" that they injected the brains of 45 rats with cancer cells, producing tumors whose presence they confirmed through magnetic resonance imaging (MRI). On the 12th day they injected 15 of the rats with THC and 15 with Win-55,212-2 a synthetic compound similar to THC. "All the rats left untreated uniformly died 12-18 days after glioma (brain cancer) cell inoculation ... Cannabinoid (THC)-treated rats survived significantly longer than control rats. THC administration was ineffective in three rats, which died by days 16-18. Nine of the THC-treated rats surpassed the time of death of untreated rats, and survived up to 19-35 days. Moreover, the tumor was completely eradicated in three of the treated rats." The rats treated with Win-55,212-2 showed similar results.
The Spanish researchers, led by Dr. Manuel Guzman of Complutense University, also irrigated healthy rats' brains with large doses of THC for seven days, to test for harmful biochemical or neurological effects. They found none.
"Careful MRI analysis of all those tumor-free rats showed no sign of damage related to necrosis, edema, infection or trauma ... We also examined other potential side effects of cannabinoid administration. In both tumor-free and tumor-bearing rats, cannabinoid administration induced no substantial change in behavioral parameters such as motor coordination or physical activity. Food and water intake as well as body weight gain were unaffected during and after cannabinoid delivery. Likewise, the general hematological profiles of cannabinoid-treated rats were normal. Thus, neither biochemical parameters nor markers of tissue damage changed substantially during the 7-day delivery period or for at least 2 months after cannabinoid treatment ended."
Guzman's investigation is the only time since the 1974 Virginia study that THC has been administered to live tumor-bearing animals. (The Spanish researchers cite a 1998 study in which cannabinoids inhibited breast cancer cell proliferation, but that was a "petri dish" experiment that didn't involve live subjects.)
In an email interview for this story, the Madrid researcher said he had heard of the Virginia study, but had never been able to locate literature on it. Hence, the Nature Medicine article characterizes the new study as the first on tumor-laden animals and doesn't cite the 1974 Virginia investigation.
"I am aware of the existence of that research. In fact I have attempted many times to obtain the journal article on the original investigation by these people, but it has proven impossible." Guzman said.
In 1983 the Reagan/Bush Administration tried to persuade American universities and researchers to destroy all 1966-76 cannabis research work, including compendiums in libraries, reports Jack Herer, who states, "We know that large amounts of information have since disappeared."
Guzman provided the title of the work -- "Antineoplastic activity of cannabinoids," an article in a 1975 Journal of the National Cancer Institute -- and this writer obtained a copy at the University of California medical school library in Davis and faxed it to Madrid.
The summary of the Virginia study begins, "Lewis lung adenocarcinoma growth was retarded by the oral administration of tetrahydrocannabinol (THC) and cannabinol (CBN)" -- two types of cannabinoids, a family of active components in marijuana. "Mice treated for 20 consecutive days with THC and CBN had reduced primary tumor size."
The 1975 journal article doesn't mention breast cancer tumors, which featured in the only newspaper story ever to appear about the 1974 study -- in the Local section of the Washington Post on August 18, 1974. Under the headline, "Cancer Curb Is Studied," it read in part:
"The active chemical agent in marijuana curbs the growth of three kinds of cancer in mice and may also suppress the immunity reaction that causes rejection of organ transplants, a Medical College of Virginia team has discovered." The researchers "found that THC slowed the growth of lung cancers, breast cancers and a virus-induced leukemia in laboratory mice, and prolonged their lives by as much as 36 percent."
Guzman, writing from Madrid, was eloquent in his response after this writer faxed him the clipping from the Washington Post of a quarter century ago. In translation, he wrote:
"It is extremely interesting to me, the hope that the project seemed to awaken at that moment, and the sad evolution of events during the years following the discovery, until now we once again Œdraw back the veil' over the anti-tumoral power of THC, twenty-five years later. Unfortunately, the world bumps along between such moments of hope and long periods of intellectual castration."
News coverage of the Madrid discovery has been virtually nonexistent in this country. The news broke quietly on Feb. 29, 2000 with a story that ran once on the UPI wire about the Nature Medicine article. This writer stumbled on it through a link that appeared briefly on the Drudge Report web page.
The New York Times, Washington Post and Los Angeles Times all ignored the story, even though its newsworthiness is indisputable: a benign substance occurring in nature destroys deadly brain tumors.
Raymond Cushing is a journalist, musician and filmmaker. This article was named by Project Censored as a "Top Censored Story of 2000."
Avoid the "run from the cure" described in the following film. Instead, run to the cure(s):

RUN FROM THE CURE - The Rick Simpson Story, Full Version [the curing powers of natural, unpatentable, hemp oil]
58:02 min

"They let the genie out of the bottle with this one, and the big money can't put it back in." A Film By Christian Laurette - After a serious head injury in 1997, Rick Simpson sought relief from his medical condition through the use of medicinal hemp oil. When Rick discovered that the hemp oil (with its high concentration of T.H.C.) cured cancers and other illnesses, he tried to share it with as many people as he could free of charge - curing and controlling literally hundreds of people's illnesses... but when the story went public, the long arm of the law snatched the medicine - leaving potentially thousands of people without their cancer treatments - and leaving Rick with unconsitutional charges of possessing and trafficking marijuana! [The corrupt Canadian government attacks everyone in sight related to this, even its own military curing soldiers of various ailments far better than the expensive "required" allopathic medicines that make drug companies richer and people sicker with side effects, with little cure in sight, and most cures withdrawn by a money-model base of medicine, instead of cures put in sight by a healing-model base of medicine.]

Canada is in the middle of a cancer epidemic. Meet the people who were not allowed to testify on Rick's behalf at the Supreme Court of Canada's Infamous Rick Simpson Trial on September 10, 2007...INCLUDING A MAN WHO WAS CURED OF TERMINAL CANCER USING HEMP OIL! IF YOU SEE ONLY ONE DOCUMENTARY THIS YEAR...MAKE IT THIS ONE! Download the whole movie for free and share it at http://www.phoenixtearsmovie.com VIEW ALL 7 FILES AT http://www.youtube.com/chrychek - Please make a donation in any amount using the donate button on phoenixtears.ca and together we can CRUSH CANCER without government support. The world deserves a cure for cancer. Please support this world-changing cause. http://www.phoenixtears.ca ; http://www.phoenixtearsmovie.com ."
"Black Seed"

"Black Seed:" Nigella Sativa
Black seed is also known as
Nigella sativa
, black cumin, kalonji, haba al barakah and gizhah.
It has been used for over 2000 years as a relief for all disease and recently it has been studied extensively for cancer, skin disease and inflammation disorders.
Originally black seeds were used for migraines, allergies and acne disorders,
but as scientists begin to realize its potential for curing cancer, the research began
:
Pancreatic Cancer Research

"In 2008 Jefferson Kimmel Cancer Center studied the effect of Nigella sativa on pancreatic cancer tumor cells and discovered that they were able to kill 62% of the cells. Future research by Jefferson showed that with the use of Nigella sativa, they were able to annihilate or cause cell death on 82% of tumor cells. In addition to the positive results on pancreatic cancer, they found more results worth noting. According to Hwyda Arafat, M.D., Ph.D., associate professor of Surgery at Jefferson Medical College of Thomas Jefferson University, "Nigella sativa helps treat a broad array of diseases, including some immune and inflammatory disorders. Previous studies also have shown anticancer activity in prostate and colon cancers, as well as antioxidant and anti-inflammatory effects."
Luffa
Luffa Leaves are used to treat cancer as well: supposedly a large remedy in the Middle East
http://flaxindia.blogspot.kr/2013/04/luffa-leaves-used-to-treat-cancer-1.html
Ginger
Ginger Destroys Cancer More Effectively than Death-Linked Cancer Drugs
http://naturalsociety.com/ginger-destroys-cancer-more-effectively-than-cancer-drugs/#ixzz1ywNhos7h
Magnesium
Study: low magnesium levels—not Big Pharma money $pinners high cholesterol/fat—is leading predictor of heart disease
http://
worldtruth.tv/this-mineral-c
ould-save-your-life/
…
Tumeric
Science Confirms Turmeric As Effective As 14 Drugs
http://wakeup-world.com/2013/05/26/science-confirms-turmeric-as-effective-as-14-drugs/

26th May 2013
By
Sayer Ji

Turmeric is one the most thoroughly researched plants in existence today. Its medicinal properties and components (primarily
curcumin
) have been the subject of over
5600 peer-reviewed and published biomedical studies
. In fact, our five-year long research project on this
sacred plant
has revealed over
600 potential preventive and therapeutic applications
, as well as 175 distinct beneficial physiological effects. This entire database of 1,585 ncbi-hyperlinked turmeric abstracts can be downloaded as a PDF at our
Downloadable Turmeric Document
page, and acquired either as a retail item or with 200 GMI-tokens, for those of you who are already are members and
receive them automatically each month
.
Given the sheer density of research performed on this remarkable spice, it is no wonder that a growing number of studies have concluded that it compares favorably to a variety of conventional medications, including:
Lipitor/Atorvastatin (cholesterol medication): A 2008 study published in the journal Drugs in R & D found that a standardized preparation of curcuminoids from Turmeric compared favorably to the drug atorvastatin (trade name Lipitor) on endothelial dysfunction, the underlying pathology of the blood vessels that drives atherosclerosis, in association with reductions in inflammation and oxidative stress in type 2 diabetic patients. [i] [For addition curcumin and 'high cholesterol' research – 8 abstracts] [Other studies now disagree that cholesterol has anything to do with heart disease: find any work by Mary Enig, or watch a summary of her biochemistry work by Sally Fallon of the Weston Price Foundation, a presentation entitled "The Oiling of America".]

Corticosteroids (steroid medications): A 1999 study published in the journal Phytotherapy Research found that the primary polyphenol in turmeric, the saffron colored pigment known as curcumin, compared favorably to steroids in the management of chronic anterior uveitis, an inflammatory eye disease.[ii] A 2008 study published in Critical Care Medicine found that curcumin compared favorably to the corticosteroid drug dexamethasone in the animal model as an alternative therapy for protecting lung transplantation-associated injury by down-regulating inflammatory genes.[iii] An earlier 2003 study published in Cancer Letters found the same drug also compared favorably to dexamethasone in a lung ischaemia-repurfusion injury model.[iv] [for additional curcumin and inflammation research – 52 abstracts]

Prozac/Fluoxetine & Imipramine (antidepressants): A 2011 study published in the journalActa Poloniae Pharmaceutica found that curcumin compared favorably to both drugs in reducing depressive behavior in an animal model.[v] [for additional curcumin and depression research – 5 abstracts]

Aspirin (blood thinner): A 1986 in vitro and ex vivo study published in the journalArzneimittelforschung found that curcumin has anti-platelet and prostacyclin modulating effects compared to aspirin, indicating it may have value in patients prone to vascular thrombosis and requiring anti-arthritis therapy.[vi] [for additional curcumin and anti-platelet research]

Anti-inflammatory Drugs: A 2004 study published in the journal Oncogene found that curcumin (as well as resveratrol) were effective alternatives to the drugs aspirin, ibuprofen, sulindac, phenylbutazone, naproxen, indomethacin, diclofenac, dexamethasone, celecoxib, and tamoxifen in exerting anti-inflammatory and anti-proliferative activity against tumor cells.[vii] [for additional curcumin and anti-proliferative research – 15 abstracts]

Oxaliplatin (chemotherapy drug): A 2007 study published in the International Journal of Cancer found that curcumin compares favorably with oxaliplatin as an antiproliferative agenet in colorectal cell lines.[viii] [for additional curcumin and colorectal cancer research – 52 abstracts]

Metformin (diabetes drug): A 2009 study published in the journal Biochemitry and Biophysical Research Community explored how curcumin might be valuable in treating diabetes, finding that it activates AMPK (which increases glucose uptake) and suppresses gluconeogenic gene expression (which suppresses glucose production in the liver) in hepatoma cells. Interestingly, they found curcumin to be 500 times to 100,000 times (in the form known as tetrahydrocurcuminoids(THC)) more potent than metformin in activating AMPK and its downstream target acetyl-CoA carboxylase (ACC). [ix]
Another way in which turmeric and its components reveal their remarkable therapeutic properties is in
research on drug resistant- and multi-drug resistant cancers
. We have two sections on our site dedicated to researching natural and
integrative therapies
on these topics, and while there are dozens of substances with demonstrable efficacy against these chemotherapy- and radiation-resistant cancers, curcumin tops both lists:
We have found no less than 54 studies indicating that curcumin can induce cell death or sensitize drug-resistant cancer cell lines to conventional treatment.[x]

We have identified 27 studies on curcumin's ability to either induce cell death or sensitize multi-drug resistant cancer cell lines to conventional treatment.[xi]

Considering how strong a track record turmeric (curcumin) has, having been used as both food and medicine in a wide range of cultures, for thousands of years, a strong argument can be made for using curcumin as a drug alternative or adjuvant in cancer treatment.

Or, better yet, use certified organic (non-irradiated) turmeric in lower culinary doses on a daily basis so that heroic doses won't be necessary later in life after a serious disease sets in.

Nourishing yourself, rather than self-medicating with 'nutraceuticals,' should be the goal of a healthy diet.
[learn more at Sayer Ji's new collaborative project
EATomology
]